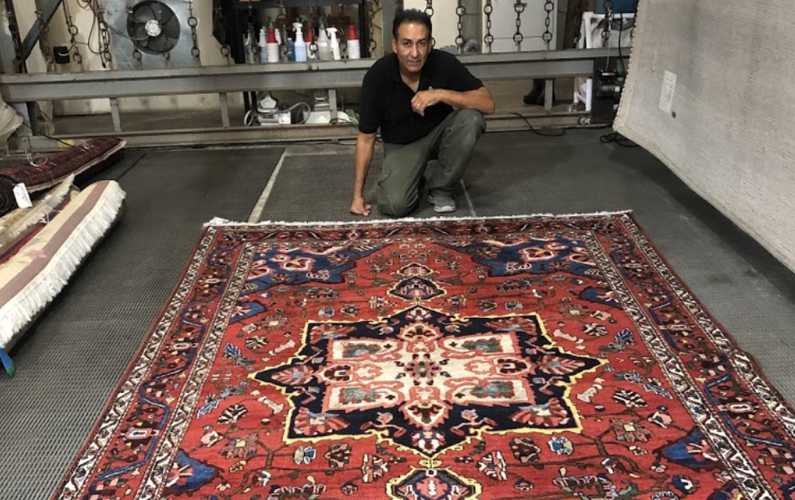 Pre-Inspection
Because every area rug is unique, we take extra time to inspect each rug for spots, stains, pet accidents, wear-and-tear, colorfastness, and soil level in addition to notating your own concerns. If we spot anything that could become problematic during cleaning, we will bring it to your attention. Hands-on inspections are a key factor in building a clear, honest, comprehensive quote.
Dry Soil Removal
The surest path to success on the wash floor is good dry soil removal. We have developed multiple dusting methods so that no matter the age, condition, or soil level of your area rugs, we have a method that will be safe and thorough. The method(s) we use are determined during the pre-inspection.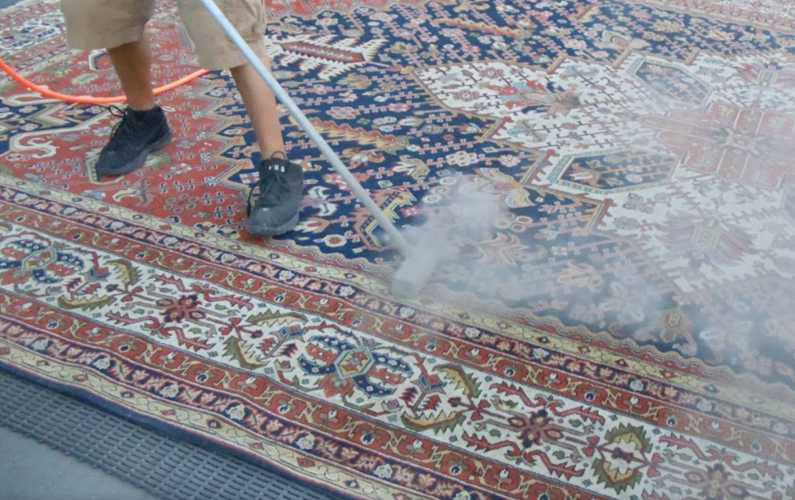 Area Rug Cleaning
East Bay Oriental Rug Cleaning is always focused on exceptional cleaning and rug care. That's why we never share your wash floor space with rugs from another household. This eliminates any risk of your rugs coming into contact with wastewater from other rugs. We use soft water and Green Certified cleaning solutions whenever possible. Any cleaning product we use is safe for use on wool, silk, and other specialty fibers.
Rinsing & Drying
Rinsing with soft water till the water runs clear and a custom-made centrifugal water removal system are how we ensure that your rugs are returned to you residue-free. Our temperature and humidity controlled drying space allows for quick drying without fear of some common finishing issues such as dyes bleeding or discoloration from slow water evaporation.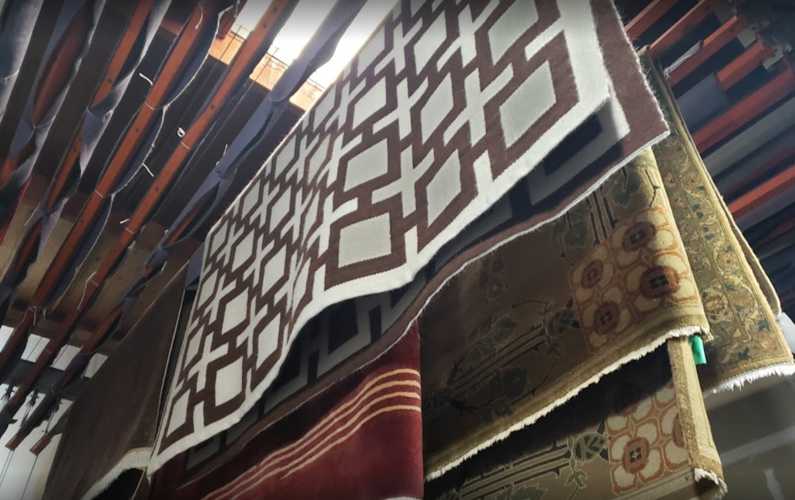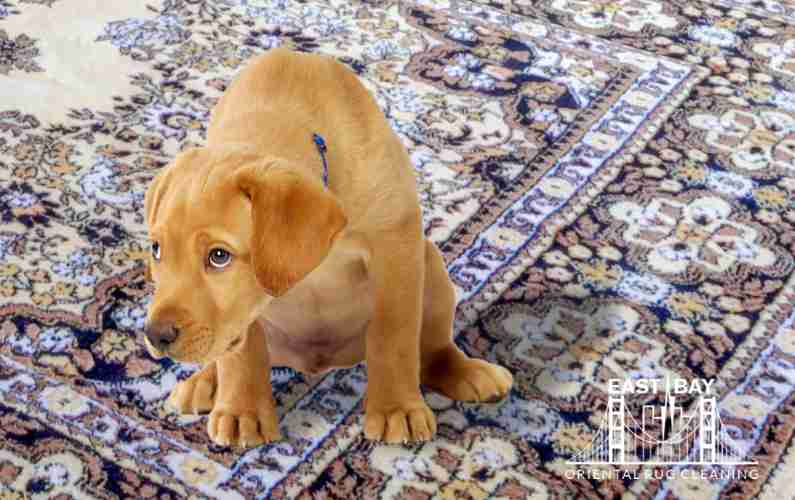 Pet Urine & Odor Removal
Odor-causing pet stains are tricky to mitigate because what we see on the surface is just the tip of the iceberg. Most pet accidents seep down through our area rugs and pool on the floor underneath. To remove the urine deposits and bacteria, we need to treat the stains all the way through the fibers of your rugs, not just at the surface. Our odor removal process also works for musty or sour odors, nicotine and smoke, and cooking odors.