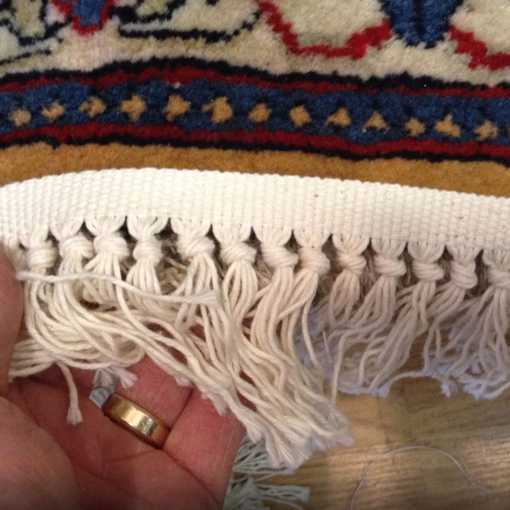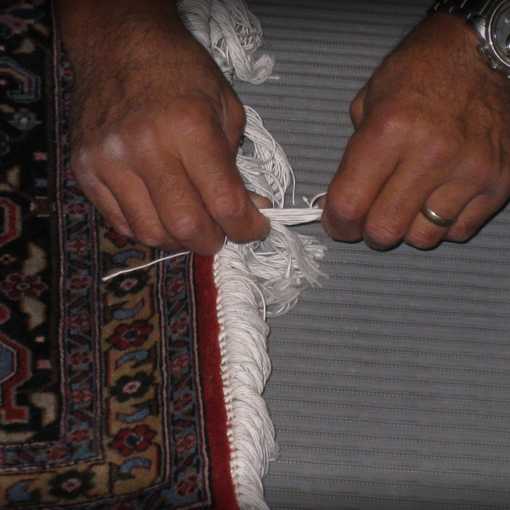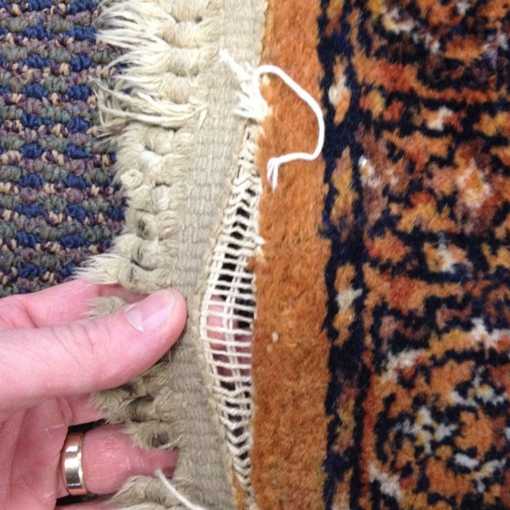 Rug Repairs
East Bay Oriental Rug Cleaning offers a full spectrum of hand repairs to keep your Oriental and contemporary area rugs looking their best, even when day-to-day living, pets, or random catastrophes occur. We're more than happy to provide a quote for repair services when necessary.
Fringe Repair & Replacement
Fringes lay flat on the floor, so just walking across them causes abrasion, breakage, and wear. Most often it's the vacuum that does the worst damage. It's important to keep those fringes intact before they unravel into the pattern of the rug. If your fringes have become damaged, we are happy to go provide a few different repair options for you to choose from.
Dye Correction
When water damage, pet stains, or harsh over-the-counter spotters have caused the dyes of your area rug to shift, don't throw it away! Have our color correction specialist look it over. Perhaps it can be saved, and for less money than you might think! Just remember that the goal is improvement over perfection with this type of service.
Want to learn more? Read our Frequently Aksed Questions!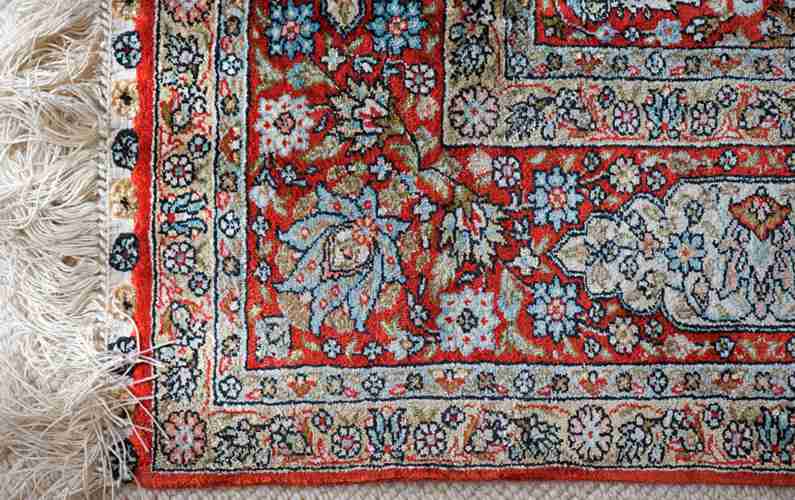 My insurance company wants me to update the contents coverage of my policy. Can you appraise my...