I think my rug might have moths eating it. What can I do to get rid of them?
Call us to come inspect your area rug as soon as possible! If we can confirm moth activity, we'll safely contain the rug and bring it back to our studio for a deep cleaning and moth treatment. Once the rug has been cleaned, we'll assess any visible moth damage for repair and consult with you.
Some red-flag warning signs of a moth infestation are:
Blotchy bare areas in the pile of your rug
Tiny beige, flying moths
Webbing or cocoons on either the underside or face of your rug
Live larvae
You may want to call a pest-control service out to inspect your home once the rug has been removed.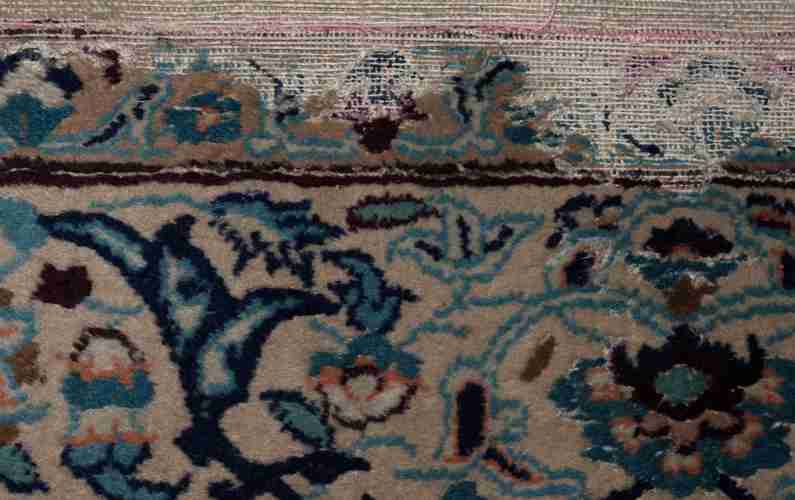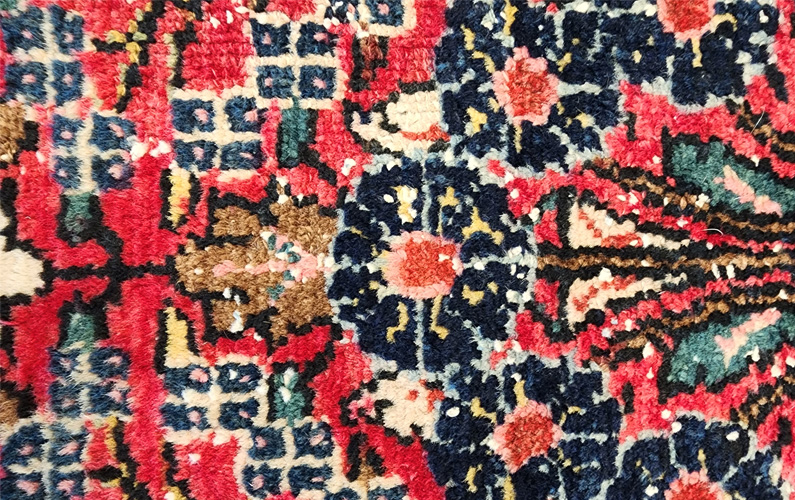 White knots, often dubbed as "foundation knots," are tiny white speckles that may...